The Classic Car as A Daily Driver
Driving a classic car as a daily vehicle creates its own challenges but the rewards make it well worth the effort. Jeff Aronson has owned only one new car to date; of over 40 cars owned, only 4 have been manufactured in the same decade as their purchase and use.

The history includes daily winter driving in cars ranging from an MG Midget to a BMW 2000. Currently, a '66 Land Rover IIA 88", a '67 Land Rover Series IIA 109", a '77 Triumph TR7, an '80 Triumph Spitfire 1500 or a '97 Land Rover Discovery I comprise the vehicles of choice - depending on road conditions, weather and the last maintenance performed on each vehicle.

Driving a classic car in daily use relies on a sense of self-sufficiency, a willingness to risk breakdowns, and reliance on your own skills or your capacity to engage people with greater mechanical skills. Living the Land Rover Life demands that you place a high value on your own energies and capabilities; for me, it's well worth the effort!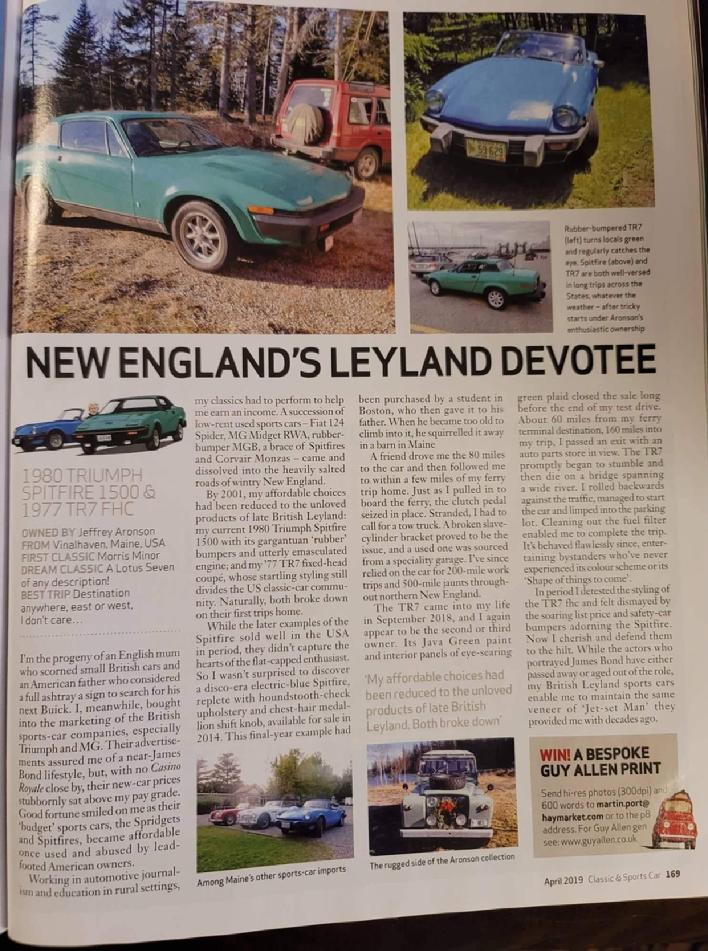 Classic & Sports Car, April 2019
"The Land Rover is not a vehicle, it's a way of life."

Website powered by Network Solutions®